Wednesday, February 26, 2020
9:30 - 11:30 am
Grace Baptist Church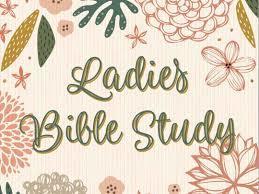 Ladies, please join us every other Wednesday morning beginning October 2nd from 9:30am to 11:30am for a study in 1 John. Childcare will be provided along with a 9 week Children's Bible Lesson on the parables of Jesus wih Danae Evans. Please see Lauren Iseli or Leslie Saufferer if you are interested in participating.